ENTERPRISE
ARCHITECTURE
MANAGEMENT
Steer your company safely through the data jungle and keep an eye on all costs with proven processes and an optimized IT architecture.

Everything in view
Our LeanIX expertise
LeanIX shows your entire software inventory – including all purchased, planned or self-developed services. This allows you to exploit the full potential of existing technologies, to make decisions faster and to actively drive change.
For LeanIX integrations and the development of individual LeanIX reports, we are uniquely qualified through many years of successful partnership. Discover new potentials with our enterprise architects.
Preferred Partner of LeanIX since 2014

Development of specific custom reports

Experience from a large number of LeanIX projects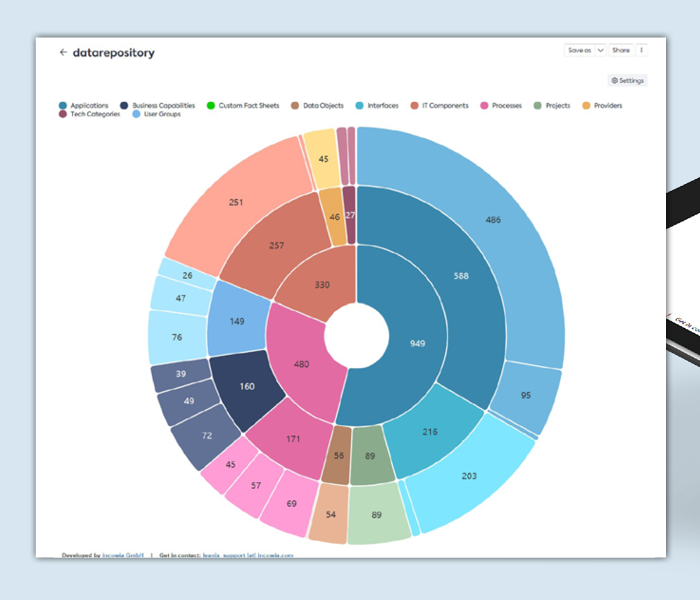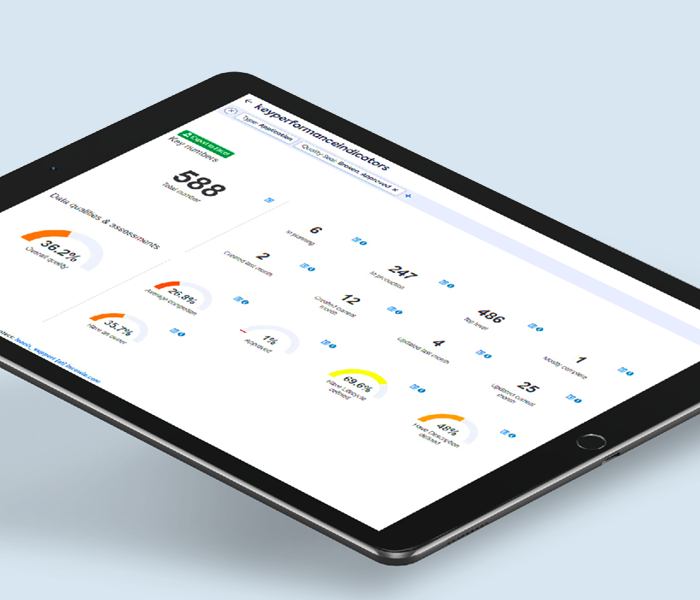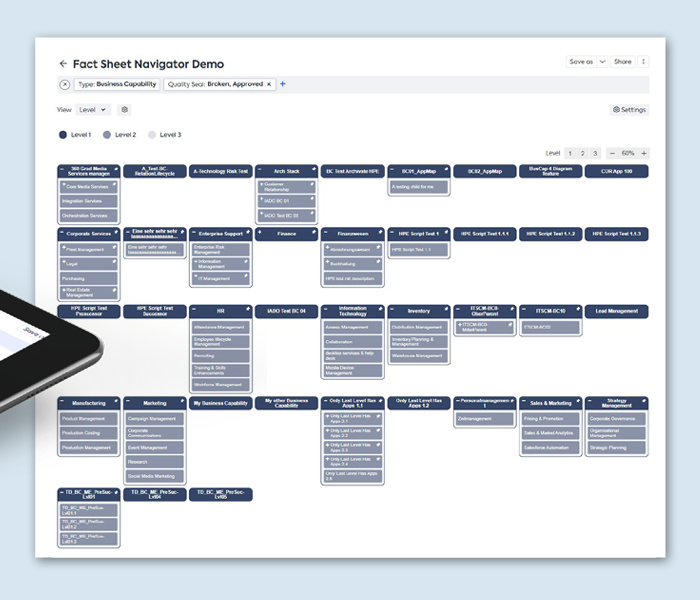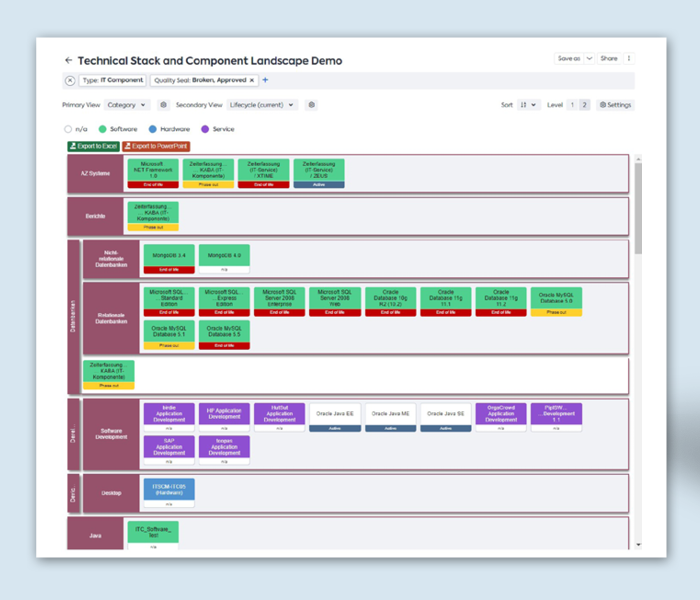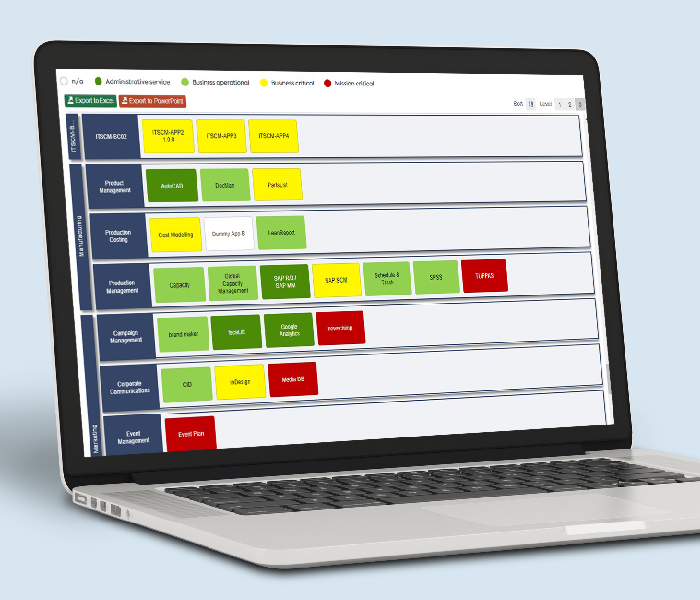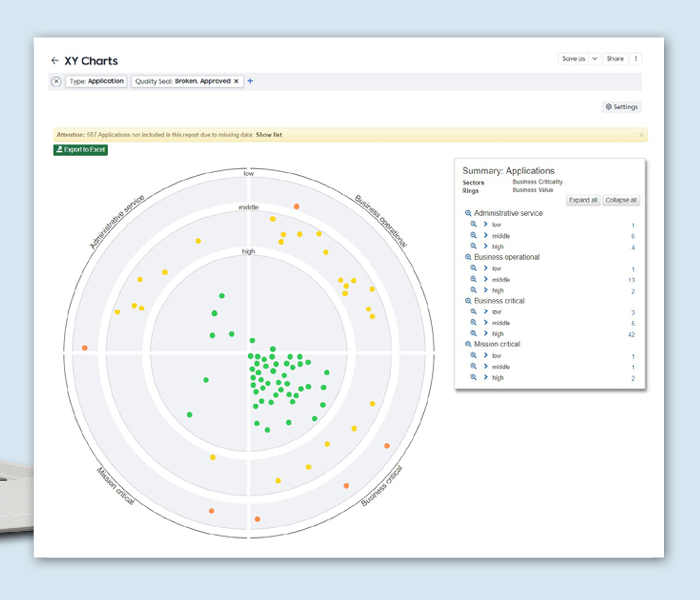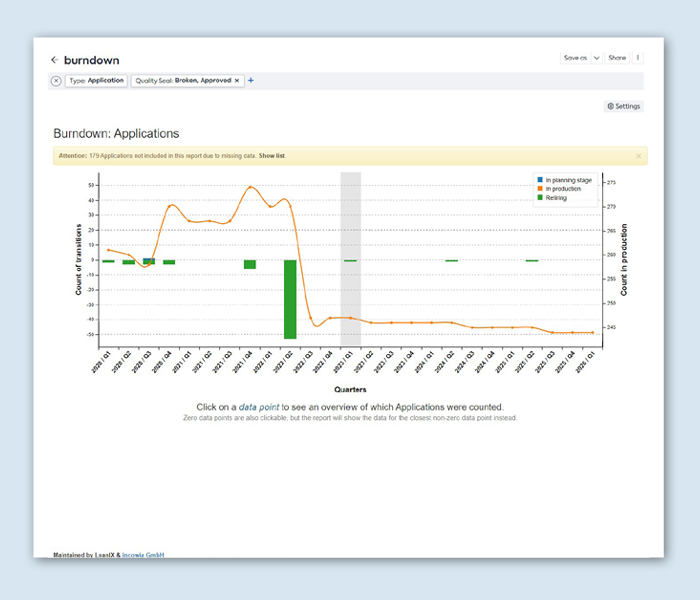 Everything you need for a successful start
Our LeanIX Accelerator Kit
We complete your LeanIX reporting portfolio and make your IT landscape fit for digital transformation.
Use our already developed reports for an in-depth evaluation of your enterprise architecture information.

Discover further potential with our enterprise architects.
Full control over your corporate data
Data quality
Your systems are only as good as the data you use. Maintain and update it with the help of our integration and automation solutions and ensure high data quality in your company.
Minimize your effort.

Reduce errors.

Adhere to defined quality criteria.
Optimal workflow
EA Best Practice with LeanIX
Use the versatile functions of LeanIX to better understand your IT landscape and to adapt optimally to changing requirements.
Profit from our know-how
We help you find the perfect EAM solution for you.
As part of our standardized approach to tool selection and evaluation, we work with you to develop:
1

your process for tool selection with all necessary steps up to the completion of a decision basis

2

your requirements and individual decision criteria

3

Transparency and traceability of all project and decision-making steps throughout the selection process.

4

An objective basis for decision-making on a selection of effective software tools.
After the process is complete, you decide on your optimal software product.